Carpet & Upholstery Services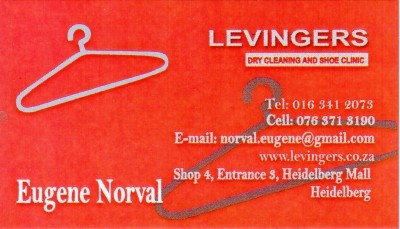 Shop 4, Entrance5, Heidelberg Mall, Heidelberg
Full Service Offering
Dry Cleaning & Laundry
Mending of garments
Leather care & repair
Dying of denim, material, leather and other items
Carpet, Mattress, bedding, upholstery and curtain cleaning
Handbag, school bag repair and cleaning
Corporate wear cleaning
Shoe repair
Tailoring & Alterations
Bronzing
Closet and shoe care
Carpet cleaning machine for hire
Contact: Eugene Norval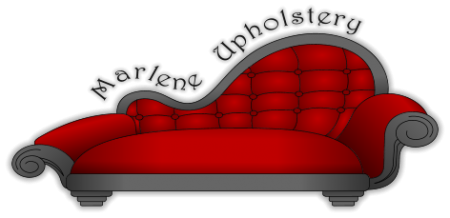 Our Services
Upholstery:
We offer upholstery services for home furniture, outdoor furniture, guesthouses and offices.
Carpet cleaning:
We offer a complete carpet and rug cleaning service – including shampooing, water extaction, removal of stubborn stains, pet stains and odours, dust mites, etc.
Upholstery cleaning:
We utilise fully-comprehensive cleaning methods to ensure that your lounge suites, sofas, chairs and cushions will be clean and fresh.
General Cleaning:
Do you need your home, office or business spring cleaned? We specialise in domestic and commercial cleaning services, guest houses, show houses and post-event cleaning.
Address:
Plot 7, Eendracht, Heidelberg
Contact No:
Cell. 071 678 2530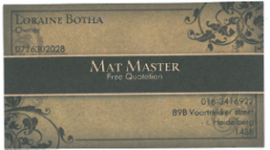 Vir die skoonmaak van matte en meubels onder eienaar se toesig.
25 Jaar reeds in bedryf.