welding
Ons produkte en dienste is as volg:
Ons doen enige werk in en om die huis, swembaddens, huise, aanbouings, loodgieterswerk, sweiswerk, alterasies, elektriese werk, ens.  Jammer ons werk net gedurende besigheids ure.
Fisiese adres:  Bergplaas, Heidelberg.
Posadres:         Posbus 2030, Rensburg, 1439.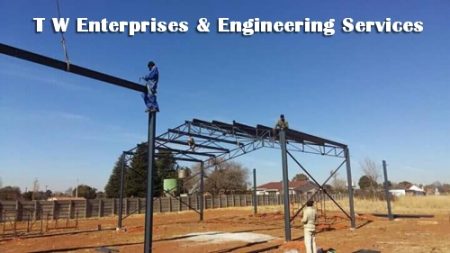 FREE QUOTES
Steelstructures, Hydraulic Services
We do all sorts of welding:
Safety Doors
Palisades
Sliding Doors
Open Farms Sheds (Delivery & Erection)
Constructing of trailers, repairs to trailers, coplins, sloper, link totliners & skeleton trailers.
Tank Stands
Demolision and removal of old structures and manufacturing and erecting of new structures.
Contact Person: Theo Wolmarans