Bri-Shel Manor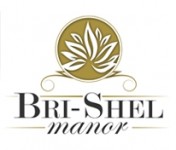 Long Business Description:
Bri-Shel Manor is a "safe haven" nestled at the foot- end of the Suikerbos Nature Reserve, overlooking a dam with small deer and waterfowl. You may experience the visitation of baboons close by, or the cries of the Jackal, breaking the silence of the night.
We are situated approximately 2kms from Heidelberg CBD, and we are in walking distance from amenities. The town is centralized and is easily accessible to many surrounding areas, as well as Johannesburg.
We trust you will enjoy your stay with us in this " historic town" called Heidelberg. Whether it be for business or relaxation, our hospitality will meet you every step of the way.
GPS Co-ordinates: S 26.28 E 28.20