Children's Parties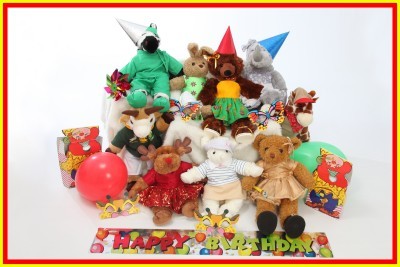 Long Business Description:
Choose, Stuff, Measure, Weigh, Name your Buddy & add an outfit to give him/her personality!
Variety of Stuffable Animal Skins, Clothing & Accessories @ very reasonable prices
Birthday Parties & Holiday Workshops
PLEASE NOTE: I moved to Gauteng (Heidelberg) on 1 April 2013
Party venue available soon, but not ready yet..!
D.I.Y. is very easy – I do all the preparation for you (no sewing) – you are welcome to visit me @ Overkruin to view & collect your stock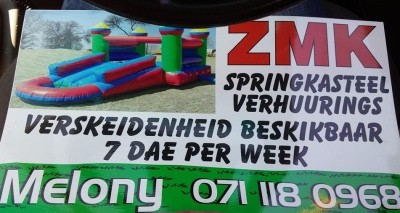 Long Business Description:
Verskeidenheid beskikbaar.
7 Dae per week, Gratis aflewering.
Skakel Melony 071 118 0968