Churches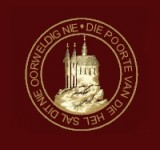 Long Business Description:
Pretorius straat 12, Heidelberg, 1443
Ons kerk bedien die volgende gebiede: Heidelberg, Rensburg, Bergsig, Jordaanpark, Overkruin, Balfour, Grootvlei, Greylingstad en ook die plaas wyke.
En laat ons op mekaar ag gee om tot liefde en goeie werke aan te spoor; en laat ons ons onderlinge byeenkoms nie versuim soos sommige die gewoonte het nie, maar laat ons mekaar vermaan, en dit des te meer namate julle die dag sien naderkom – Heb. 10:24,25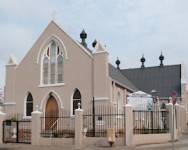 Long Business Description:
Our Vision
Heidelberg Methodist Church exists to be like Christ, to live like Christ, to share the exciting message of Christ to all people.
Our Mission Statement
We do this by:
Serving others
Loving and caring for people
Witnessing to the good news and guiding others to it
Recognising and using our God given gifts to grow ourselves and to reach out to the broken
Being passionate about God