Concrete Products

Long Business Description:
Edony Developers is a construction company, situated in Heidelberg Gauteng. After more than 27 years in the construction industry quality is still our number 1 priority. With a staff compliment of more that 140 qualified builders, tilers and artisans we offer the following services:
Project Management
Quantity Surveying
Concrete and Form Works
Land Surveying
Road Works
General Maintenance Works
General Building Works
Concrete Floors
Concrete Slabs
Paving
Plumbing
Storm Water Disposal
Physical Address: Unit 5, C/O Bloekomboom & Wessels St
Jordaan Park, Heidelberg, Gauteng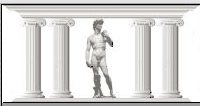 Long Business Description:
GC Mouldings specialise in the manufacturing and supplying of concrete garden- and building products such as fountains, garden lamps, tables, benches, birdbaths, paving stones, wall plaques, pots and vases, columns, caps and bases, balustrades, copings, statues, ornaments and other garden products.