Equestrian / Horse Riding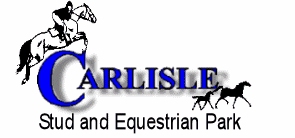 Long Business Description:
Horse Riding Lessons
4km outside Heidelberg, 5 minutes from town.
We offer horse riding lessons to all age groups and all levels, from toddlers, to beginners' right through to advanced competitive riders.
Our horses and ponies are well schooled and obedient and our friendly staff is well equipped with the necessary knowledge and experience, including a SANEF qualified Instructor.
Our yard boasts 15 large airy stables, and a sand jumping arena, we are also in process of building a lunge arena.We offer individual paddock as well as group paddock for the more social horses and ponies.
Not competitive?
Why not join us for a safe and relaxing ride in the peaceful countryside with beautiful scenery surrounded by dams, rivers and mountains. Beginners, children and families welcome…
Don't have your own horse?
No problem, we have a selection of horses and ponies, competitive and happy hackers, available for full or half lease at very competitive rates.
Other activities include:
Kids pony camps & Activity days
Champaign and Moonlight outriders
Sleep over outriders & Camping at the dam
Kids parties
Contact Persons:
Michelle: 083 297 2250
Liesel: 083 407 0259
Ryan: 082 302 1750
Amelia: 078 738 8933
Address: Plot 56
Boschfontein