Low Carb Foods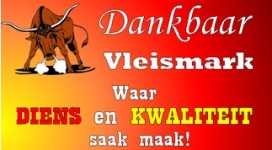 Long Business Description:
Kom Proe!
Oepsies, Lekkerbekkies, Flaminke, Heidelbergertjies en die lekkerste wors.
Hampers beskikbaar en verpakkings word gedoen volgens u behoefte. Gratis aflewering binne 15 km radius vir aankope bo R150.
Spitbraaie
Verhuring van spitbraais, kredietkaart fasiliteite en vakuumverpakking.
Kontak Christo de Lange of besoek ons by  99 H F Verwoerdstraat
99 H F Verwoerdstraat
Heidelberg
Tel: 016 341 2342
Cell:082 371 6299
dankbaarvleis@gmail.com
www.dankbaarvleis.co.za
Long Business Description:
We at Guilt Free Foods are proud to introduce a wide range of Delicious foods and snacks to support dieters on their journey to weightloss, figure conscious individuals or families who just want to live an optimal healthy life. Our product range gives you easy access to quick healthy alternative foods to suite any busy lifestyle.
Premixes for the bread, muffin, cup cake, instant porridges, shakes and chocomilo and the snack bar available.
All low carb, gluten free, wheat free and low GI products.
0835537495 or 078 8287839