Transport
Long Business Description:
Hyundai H100 1.3 ton truck and driver for rent.
Any type of transport, even a contract for bigger companies.
Contact Mohammed on 081 485 6301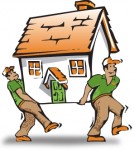 Long Business Description:
Ek doen trekke met bakkie en sleepwa, verwyder tuinvullis, maak ook buitekamers en motorhuise skoon.
Ek doen ook eenmalige skoonmaak van erwe, vervoer karre en motorfietse op sleepwa. in JHB, PTA, NW en MP.
Vir gratis kwotasie, kontak of whatsapp my, Jacques van den Berg op 0828504263.